Top Interior Architect and Principal Designer of Periquet Galicia Inc.,Tina Periquet, has been known for her residential and hospitality interior works not only in the Philippines but also abroad. She has dealt with various spaces and applies her signature touch of contemporary and rich elegant interiors. Her expertise in incorporating space planning is also much sought-after and some of her recent works include Botanika Nature Residences' second tower and its model units (see photos below).
With her vast experience, she shares with Filigree her personal take on living in condominiums and how you can make the most out of your space.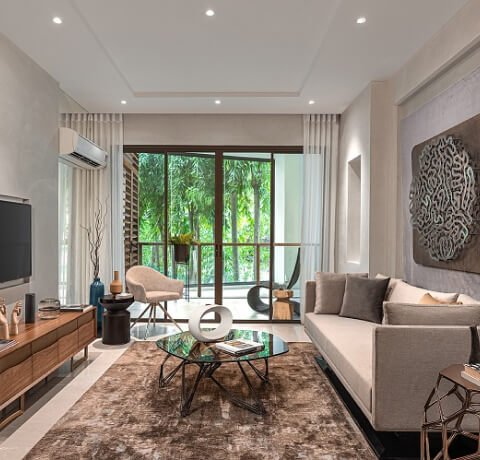 1. What are the most important design features that one should always consider when buying a condominium
a) Exposure
A good balance should be achieved between allowing daylight and fresh air in, and protecting the unit from heat, glare and noise. Look for a unit with northern exposure if your main concern is reducing your energy bill. But if you are more sensitive to the beauty of nature, the prospect of enjoying daily a spectacular sunrise or sunset from a window on a tall perch may well compensate for the slight additional monthly cost.
Units on high floors can give views of the sky, cloudscapes and distant scenery, if unobstructed by nearby buildings. Too often, units on lower floors face other buildings or dismal sights of roof decks with utility equipment. But if the surrounding area is attractively landscaped, a unit on a lower floor can be very desirable, as it can give a sense of living in a house with a garden outside.
The most luxurious effect is obtained by bringing the window opening all the way to the floor, which allows you to feel as though your view were an extension of your room. Many condominiums boast of large windows, but do check how many of them can open and let air in, should you wish to give your air conditioning system a rest.
b) Vertical Space
The price you pay for a condo is based on the size of its footprint, or horizontal space. Since headroom, or vertical space, does not form part of the count, only the very best buildings provide for all its residents the ultimate luxury: a high ceiling. This opulent feature is normally reserved for the penthouse floor, in which the ceiling is either raised throughout, or is double-height in the main area. If your main area is over nine feet (2.74 meters) consider yourself very privileged indeed.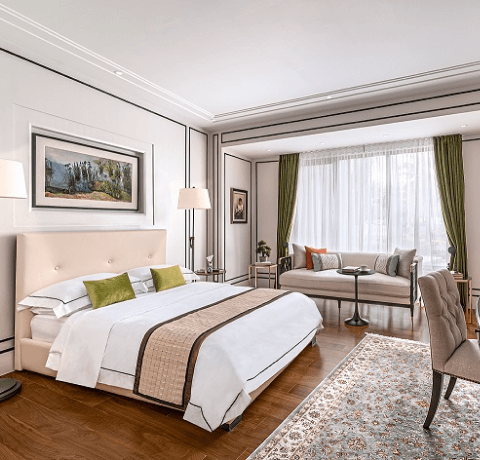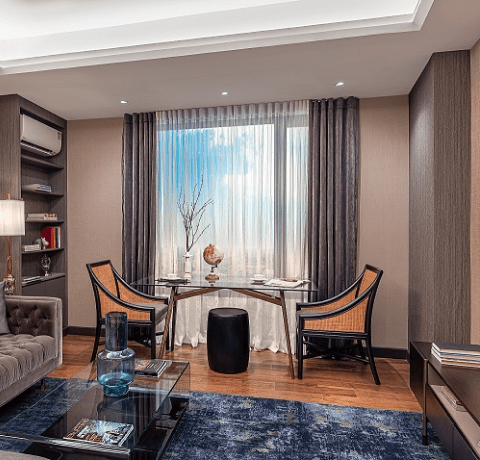 2. How should you choose your furniture when living in a condominium?
Each piece of furniture is like a permanent guest in your room. The fewer pieces of furniture occupying your home, the more space you reserve for yourself. Choose wisely – avoid deep, bulky commodes and tall, massive cabinets that will consume your precious interior space. Hunt for pieces that do double duty – benches with storage underneath, ottomans that can accommodate a sitter or a coffee tray equally well, for instance. Pale-toned finishes reflect light and blend into the background, and heavy furniture on short leg posts allows the flooring to flow underneath uninterrupted, giving a sense of lightness and continuous space.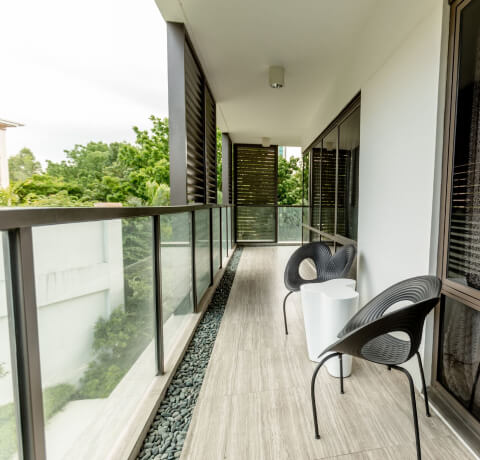 3. How would you recommend using a balcony?
Take advantage of it's outdoor characteristics and enhance it. Start with large tubs of hardy plants that the wind won't blow to pieces and deform, and mount them so that the top of the foliage is a little higher than the balcony guard rail. This will reduce the visibility of the parapet, giving the illusion of a more expansive space, while still protecting the plant from rough winds. Then add some comfortable seating and a table for your drink, book, laptop, chips.
4. What to you is a perfect condominium?
A thoughtful building design is one that provides an ideal balance of opportunities, so that almost every family can find their perfect condo within the mix of units given. My ideal condo would be a a harmoniously-proportioned set of spaces with high ceilings and great views, lots of light and air, and a well-designed, discreetly placed entranceway – that's all I ask, as I can do the rest myself!
Know more about Tina's take on condominium designs with this tour of the 3BR model unit at Botanika Nature Residences' Tower 2. Watch it at this link https://www.youtube.com/watch?v=kiJN-wxku0g